Masses & Events
Every Sunday: Mass at 11:00 a.m.
First Friday of the Month: Mass at noon
Holy Days of Obligation: 12:00pm (Except The Nativity of Our Lord, December 25th and Solemnity of Mary, Mother of God, January 1st)
Special Masses & Events: Masses will be celebrated in compliance with current Archdiocesan, State, and Local Covid restrictions regarding occupancy and mask requirements and will be live streamed via Facebook.
Streaming or Televised Opportunities
If you are unable to join us on Facebook, please visit one of the other parishes with streaming or televised opportunities for the celebration of the Mass: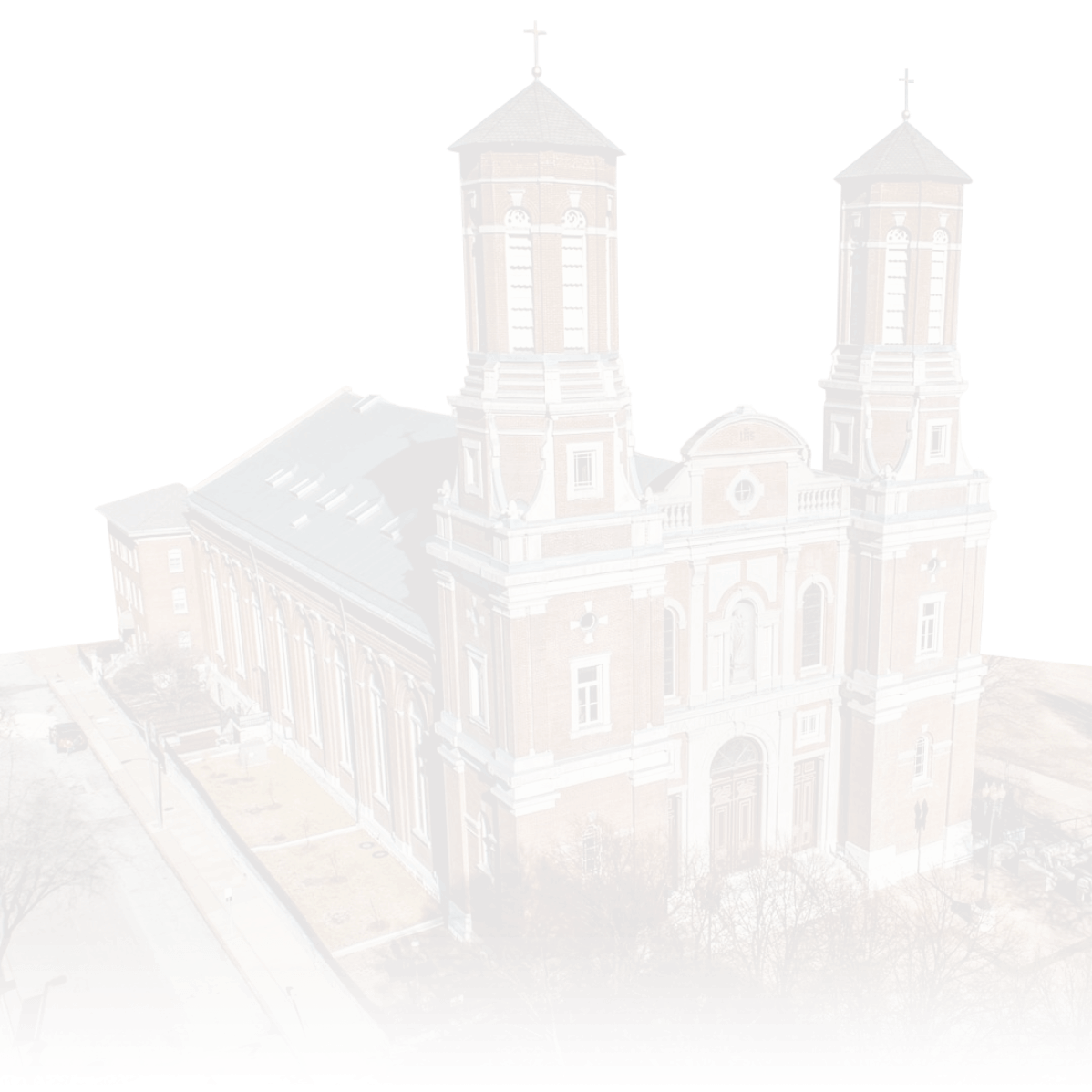 Television:WRBU ch. 46 (ION) at 5:30 a.m.
KTVI ch. 2.2 at 9 a.m.
Cable:AT&T U-Verse ch. 46 (ION) at 8:30 a.m.
Charter ch. 7 (ION) at 8:30 p.m.
Satellite:DirectTV ch. 46 7amp; 305 at 8:30 a.m.
Dish ch. 46 & 216 at 8:30 a.m.
Fox (digital only Charter: 88 antenna: 2.2) at 9 a.m.
EWTN 7:00 a.m. (live) or 11:00 a.m. (encore)
Ste. Genevieve Community Access (ch. 7 & 28) 11 a.m.
Radio:Covenant Network (WRYT AM 1080 / KHOJ AM 1460) at 10:00 a.m., live from the Cathedral Basilica
Ste. Genevieve (KSGM 980 AM) at 8:30 a.m.